Product Description
Sample Videos
Here are some videos with Kevin analyzing hands, similar to what takes place in this class video package.
Stats
Here are Kevin's lifetime heads up no limit cash game stats (about 65% of the profit is from post black friday):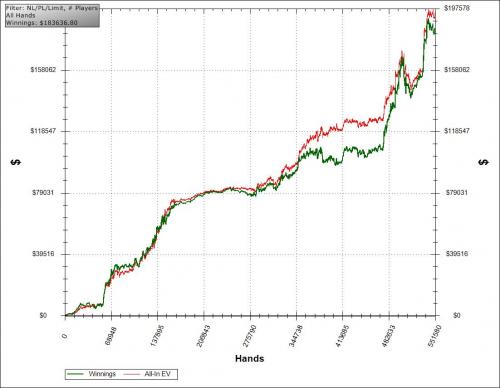 What's Included?
Below is a list of each section of the video pack, in chronological order.
The Approach
Barewire talks about having a fluid approach, using controlled aggression and playing exploitively.
The Lobby
King of the Hill (KOTH), bumhunters and battlers are discussed.
Factors
HEM, notes, color codes and population reads.
Categories
Barewire talks about categorizing your opponent.
Strategies
Exploitive versus balanced strategies are explained.
Preflop
Button, big blind and 4-betting is discussed. Included are hand range discussions.
Planning the Hand from the Flop
Barewire uses multiple hand examples to discuss your approach to a hand, starting at the flop.
Barreling; Our Multi Street Approach
Hand examples are used to discuss multi street barreling.
Exploitive Strategy
Hand examples are used to show how to adjust to your current opponent in a way that maximizes your expected profit.
Bet Sizing
Throughout several hand examples, the focus is bet sizing.
Game Theory and Guessing Games
Some wider concepts are discussed and the "he knows I know that I know he has" guessing games are explained in this segment.
Check Raise Spots
Postflop hands are used to show check raise spots and concepts.
Conclusion
Questions are asked by class participants and Barewire answers these questions.